Meet Our Team
Our experienced and caring staff will make you their priority. They will strive to make every visit positive and relaxing. It is important to us for you to have a positive and stress free dental experience.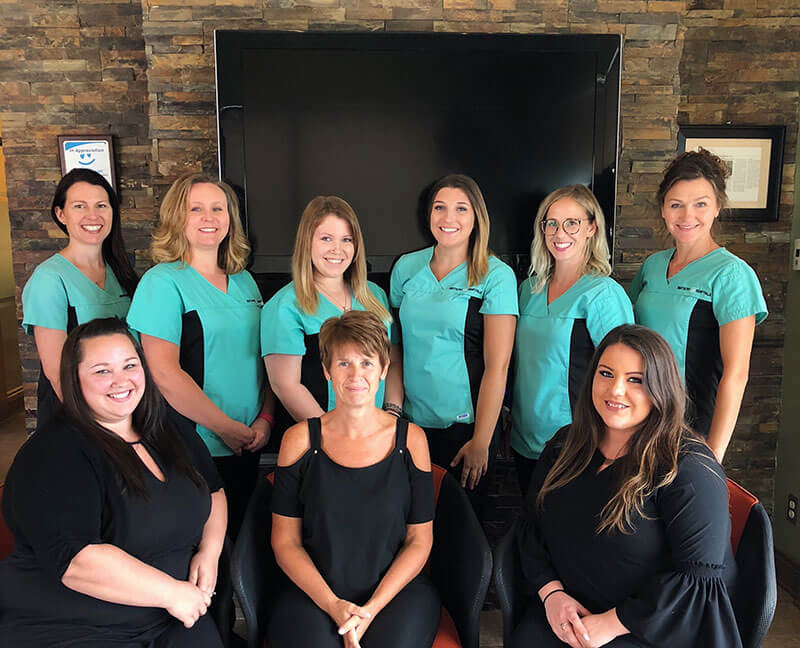 ---
Tracy: Dental Assistant / Clinical Co-ordinator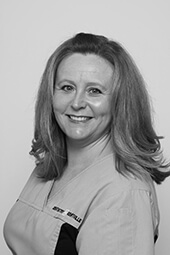 Tracy has been a dental assistant since 1992. She worked in Ottawa for the first Two Years and has been here in Kemptville ever since.
Tracy has lived in Kemptville her whole life and both parents worked here in the health field as well.
Last year she enjoyed her first year as a empty nester as her only daughter went off to college.
In her free time Tracy enjoys playing mixed ball in the South Gower and weekend tournaments with her boyfriend.
---
Kim: Level II Dental Assistant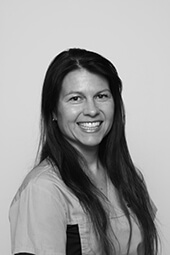 Kim is a level II Preventative Dental Assistant. Her extensive knowledge and over 20 years experience shows in her excellent patient care. She has specialized in oral radiology and enjoys all aspects of dentistry.
Her hobbies include yoga, traveling and reading. She can be seen at the hockey rink and soccer fields with her two boys.
---
Annie: Level II Dental Assistant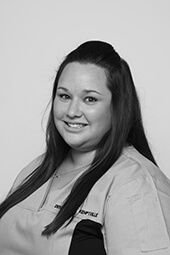 Annie graduated in May 2014 with a level two dental assisting diploma and couldn't wait to get started. She has gained a lot of experience working with many talented doctors, doing all types of procedures. Annie likes to get to know all of her patients and is her goal to make sure you leave feeling satisfied and looking forward to your next visit.
Annie has always thought a smile made such a big difference in life, and that is the reason she got into the field of dentistry. She loves to help everyone have a great smile they can be confident in.
When shes not in the dental clinic she enjoy spending time with my family and pets.
---
Allison: Restorative Dental Hygienist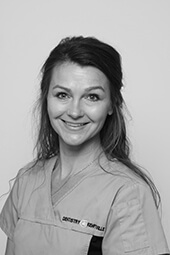 Allison had been working as a Level 2 Dental Assistant with Dr Sandhu for 7 years. During those 7 years Allison completed her Registered Dental Hygiene Program and in the spring of 2011, she became a Restorative Dental Hygienist.
Allison is a busy mom of 3 children and has recently bought a farmhouse and horses to add to her busy life.
Allison looks forward to pursuing her career in Restorative and Dental Hygiene.
---
Krista: Registered Dental Hygienist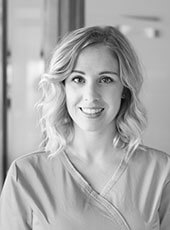 Krista Has been a Dental Hygienist since 2008 and has been with our team for most of those years. She graduated from CNIH in 2008 with a diploma in Dental Hygiene.
In her spare time Krista enjoys spending time with her family, friends, and being a mom of a busy toddler!
---
Julia: Registered Dental Hygienist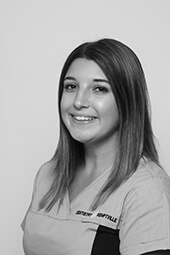 Julia graduated with honors as a dental hygienist with an advanced diploma from Algonquin college. Her career started with us shortly after graduating in August 2016.
Julia was born and raised in the Winchester area, in her spare time she enjoys spending time with her significant other Chris, family and her family dog scooter.
She is so excited to start her career with us and looks forward to her future with Dentistry at Kemptville.
---
Bobbie Jo: Hygiene Co-ordinator/ Office Manager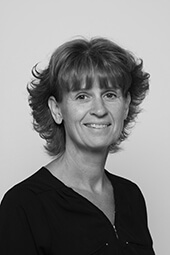 Bobbie Jo has been married for 25 years to Rick. They have four daughters and a son. As well as four granddaughters.
Bobbie Jo has been with Dentisty@Kemptville since September 2015, when she started her college placement with us. She was hired full-time after completing the Medical Office Program from Herzing College.
We are excited to have Bobbie Jo join our team.
---
Simran: Operations Director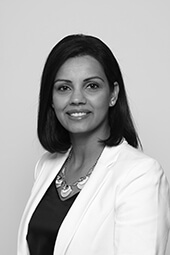 Simran graduated From Mt. Ida College , in USA in 2005 as a Registered Dental Hygienist. She has worked in the past with our office as a Hygienist but now is working as Operations Director and Accounts Payable.
---
Eva: Receptionist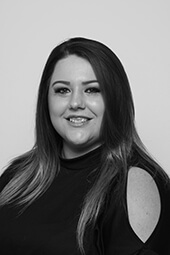 Eva joined Dentistry @ Kemptville in May of 2017. New to the world of dental she comes to us with many years of customer service experience and looks forward to expanding her knowledge and growing with our team.
In her spare time you can Find Eva with her family at the lake or in her favourite nail salon.
---
Extended Hours (Evenings and Saturdays)
We'll work around your busy schedule to find a time that suits you best.
Call today with any questions you may have or set up a time for your introductory consultation.