Meet Our Team
Our experienced and caring staff will make you their priority. They will strive to make every visit positive and relaxing. It is important to us for you to have a positive and stress free dental experience.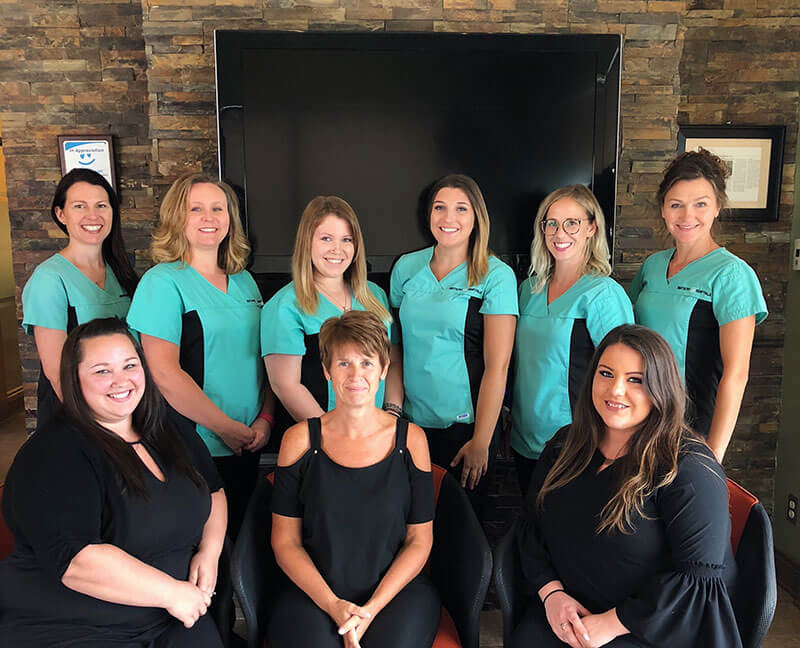 ---
Tracy: Dental Assistant / Clinical Co-ordinator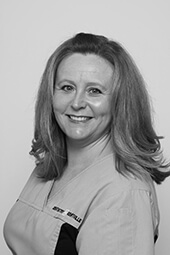 Tracy has been a dental assistant since 1992. She worked in Ottawa for the first two years of her career, before returning to her hometown of Kemptville, and has been here ever since. Growing up in Kemptville Tracy's parents also both worked in the health field. In her free time, Tracy enjoys dinners with friends and family, playing in the local mixed ball league, and the occasional shopping trip. After being an empty-nester for 3 years Tracy and her boyfriend were happy to have her daughter Paige back home after graduating college, and she is now part of the D@K team as marketing director.
---
Kim: Level II Dental Assistant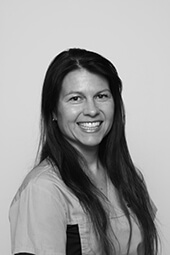 Kim is a level II Preventative Dental Assistant. Her extensive knowledge and over 20 years experience shows in her excellent patient care. She has specialized in oral radiology and enjoys all aspects of dentistry.
Her hobbies include yoga, traveling and reading. She can be seen at the hockey rink and soccer fields with her two boys.
---
Annie: Level II Dental Assistant/ Treatment Coordinator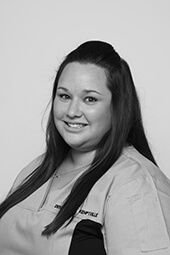 Annie graduated in May 2014 as a level two dental assistant and couldn't wait to get started. She has gained a lot of experience working with many talented doctors and doing all types of procedures. Annie has always found it important that patients feel comfortable and well informed of their dental needs and procedures. Her passion for helping patients has led her to take on a new role as Treatment Coordinator. Since relocating to Kemptville Annie enjoys spending her free time outdoors with her family and pets.
---
Allison: Restorative Dental Hygienist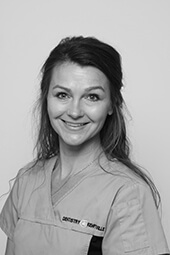 Allison had been working as a Level 2 Dental Assistant with Dr Sandhu for 7 years. During those 7 years Allison completed her Registered Dental Hygiene Program and in the spring of 2011, she became a Restorative Dental Hygienist.
Allison is a busy mom of 3 children and has recently bought a farmhouse and horses to add to her busy life.
Allison looks forward to pursuing her career in Restorative and Dental Hygiene.
---
Krista: Registered Dental Hygienist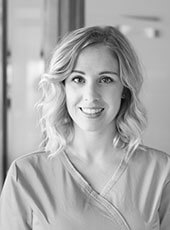 Krista completed the Dental Assisting Level II program at Canadore College in 2006. After working as a dental assistant she pursued her ultimate goal of becoming a Registered Dental Hygienist. In 2008 Krista graduated from the CNIH with a diploma in Dental Hygiene, and has been with our team for most of her career.
In 2009 Krista traveled to Nunavut for 3 weeks to help provide oral health care to those living in small remote arctic communities.
In her spare time Krista enjoys spending time with her family, friends, and being a mom of two busy toddlers!
---
Julia: Registered Dental Hygienist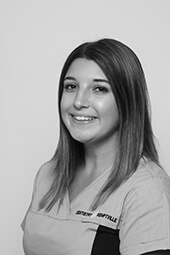 Julia graduated with honors as a dental hygienist with an advanced diploma from Algonquin college. Her career started with us shortly after graduating in August 2016.
Julia was born and raised in the Winchester area, in her spare time she enjoys spending time with her significant other Chris, family and her family dog scooter.
She is so excited to start her career with us and looks forward to her future with Dentistry at Kemptville.
---
Bobbie Jo: Hygiene Co-ordinator/ Office Manager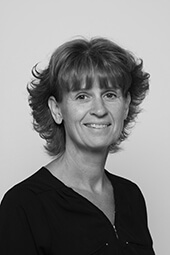 Bobbie Jo joined our team after her 2-week placement with us upon completing her medical office course with honours in 2015. She added to her role here in the summer of 2018 when she was promoted to office manager. Bobbie Jo looks forward to continuing her career at Dentistry @ Kemptville. Outside the office, Bobbie Jo and her husband Rick have been married for over 25 years and enjoy spending time with their son, four daughters, and five grandchildren.
---
Simran: Operations Director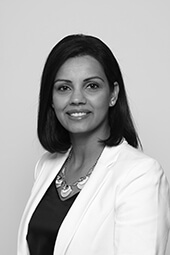 Simran graduated From Mt. Ida College , in USA in 2005 as a Registered Dental Hygienist. She has worked in the past with our office as a Hygienist but now is working as Operations Director and Accounts Payable.
---
Tania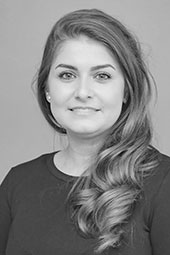 Tania graduated with honours as a level II dental assistant from Fanshawe College in London, ON in 2016. Her career with Sandhu Dental Group started as a chair side dental assistant. Shortly after that, she was cross-trained in office administration and was assigned a position in accounts receivable in Kemptville Tania also takes on the role of treatment coordinator and office manager at Dentistry@Embrun. She is looking forward to furthering her career and growing with both Dentistry@Kemptville and Dentistry@Embrun.
---
Extended Hours (Evenings and Saturdays)
We'll work around your busy schedule to find a time that suits you best.
Call today with any questions you may have or set up a time for your introductory consultation.