Meet Our Team
It is important to us that you have a positive and stress-free dental experience when you visit Dentistry@Kemptville. Our experienced and caring staff will make you their priority. They will strive to make every visit positive and relaxing.
Dental Hygienists:
Allison: Restorative Dental Hygienist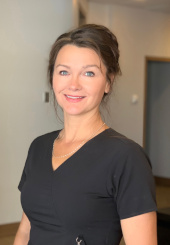 Allison had been working as a Level 2 Dental Assistant with Dr Sandhu for 7 years. During those 7 years Allison completed her Registered Dental Hygiene Program and in the spring of 2011, she became a Restorative Dental Hygienist.
Allison is a busy mom of 3 children and has recently bought a farmhouse and horses to add to her busy life.
Allison looks forward to pursuing her career in Restorative and Dental Hygiene.
---
Krista: Registered Dental Hygienist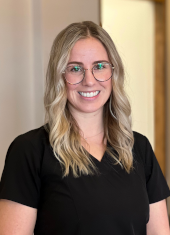 Krista completed the Dental Assisting Level II program at Canadore College in 2006. After working as a dental assistant she pursued her ultimate goal of becoming a Registered Dental Hygienist. In 2008 Krista graduated from the CNIH with a diploma in Dental Hygiene, and has been with our team for most of her career.
In 2009 Krista traveled to Nunavut for 3 weeks to help provide oral health care to those living in small remote arctic communities.
In her spare time Krista enjoys spending time with her family, friends, and being a mom of two busy toddlers!
---
Shelley: Registered Dental Hygienist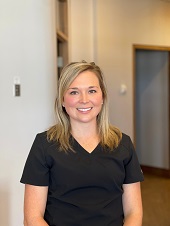 Shelley has been in the dental field since 2007 when she completed the Level II Dental Assisting program at Algonquin College. She later became a Registered Dental Hygienist in 2010, graduating once again from Algonquin College. Meeting new patients and helping them achieve their oral hygiene goals is what she enjoys most about dentistry!
Shelley grew up in Gananoque and now resides in Mountain with her husband and two young children. In her free time she enjoys spending quality time with her family and friends
---
Taylor: Registered Dental Hygienist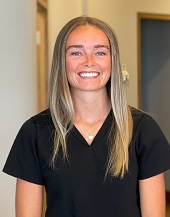 aylor graduated from the Dental Assisting program in January of 2021 at Algonquin College. After working as a dental assistant, she decided to further her knowledge and attend the Dental Hygiene program at the Canadian National Institute of Health in October of 2021. In March of 2023, Taylor graduated with a diploma in Dental Hygiene and is excited to start her career with Dentistry@Kemptville!
Taylor has grown up and is currently still living in Brockville. In her free time, you can find her boating on the river, spending time with her family & friends, and travelling!
---
Dental Assistants:
Annie: Level II Dental Assistant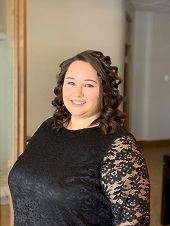 Annie graduated in May 2014 as a level two dental assistant and couldn't wait to get started. She has gained a lot of experience working with many talented doctors and doing all types of procedures. Annie has always found it important that patients feel comfortable and well informed of their dental needs and procedures. Her passion for helping patients has led her to take on new roles and expand her career path.
On her days off she enjoys spending time outdoors with her husband, family, and pets.
---
Digital Dental Lab:
Natasha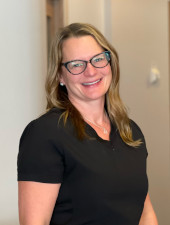 Natasha graduated as a Level II Dental Assistant from Loyalist College in 1994 and began her 20+ year long career as a Dental Assistant in the Brockville area.
Currently Natasha operates Digital Dental Lab located in the Dentistry@Kemptville location, which supplies dental crowns to Sandhu Dental Group offices across Eastern Ontario. She enjoys being part of the process of helping patients achieve healthy, beautiful smiles!
Digital Dental Lab is an amazing asset to Dentistry@Kemptville patients, giving them the opportunity to see their crowns being made and to discuss the process with Natahsa who will be creating it.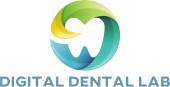 Natasha resides in the Newboro area and takes advantage of everything the great outdoors has to offer. You can find her traveling, camping, and enjoying boat rides in the summer.These experiences are made even better by wonderful friends, her husband Troy, and her two children Taylor & Hunter.
Credentials:
Basic Cerec Training 2005, UO Michigan
Advanced Cerec Training 2008, Great Lakes Education Centre Detroit Michigan
---
Eva: Treatment Co-ordinator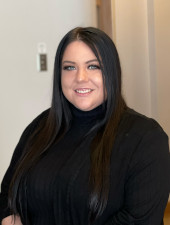 Eva grew up on her family farm in Oxford Station before making the move out to Stittsville where she currently calls home. As our Treatment Coordinator, Eva enjoys learning about all of the different aspects of dental implant procedures that Dentistry@Kemptville has to offer, and loves to see a patient's treatment plan come to life.
When she's not in the office being a Treatment Coordinator, she is busy providing the Ottawa area with an amazing pet sitting service through her business, Skip The Kennels. With her love of animals she takes pride in giving back to the community annually to Help Ottawa Fur Kids, an annual online auction supporting local rescues. When she has time to relax she likes to do so at her parent's lakeside cabin, enjoying quality time with family and friends.
In the future she looks forward to expanding her business, buying her dream home, and growing within the Dentistry@Kemptville team.
---
Marty: Hygiene Coordinator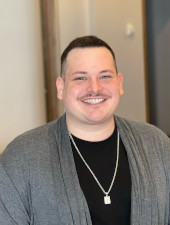 Marty was born and raised in Kemptville, and joined our team in 2020 and has over 6 years experience in dental administration. He takes pride in the friendships he develops with patients and prioritizes a positive experience for them from the moment they walk in the door.
Outside of the office Marty is passionate about many different art mediums and enjoying time spent with friends, family, and pets.
He is excited to continue his journey with Dentistry@Kemptville by expanding his dental knowledge in all aspects.
---
Jen - Dental Administrator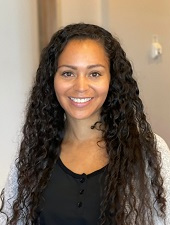 Jen has education and background in management and administration. She is excited to expand her knowledge by entering the dental field!
After growing up in Ottawa, Jen now resides in Oxford Mills raising her own two young children. When not in the office she enjoys spending time gardening and growing all types of different plants and vegetables.
---
Simran: Operations Director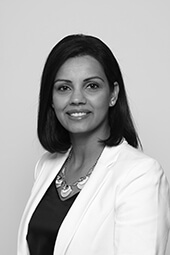 Simran graduated From Mt. Ida College , in USA in 2005 as a Registered Dental Hygienist. She has worked in the past with our office as a Hygienist but now is working as Operations Director and Accounts Payable.
---
Paige: Marketing Director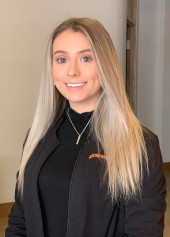 Paige started working with Sandhu Dental Group in 2018 after graduating from Algonquin College. While attending Algonquin she completed the Business Marketing and Brand Management programs. Additionally, she works for multiple Sandhu Dental locations across Eastern Ontario. Outside of the office she enjoys spending time with family and friends.
---
Extended Hours (Evening appointments available)
We'll work around your busy schedule to find a time that suits you best.
Call today with any questions you may have or set up a time for your introductory consultation.